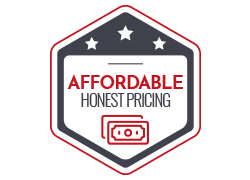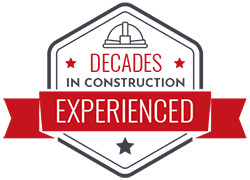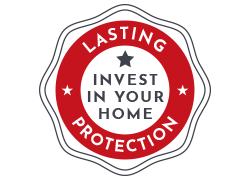 A weakened structure will negatively impact the value of a home and cause unnecessary worry for homeowners. The best way to address this kind of issue is to understand what brought on the foundation or slab problem in the first place, and then tailor a foundation repair solution for the situation at hand. American Structure Inc. has been in business since 2008 with more than 75 years of Combined experience handling soil improvement, deep foundation repair, and all types of structural repair.
One thing foundation problems all have in common is that they will only get worse when ignored, leaving you exposed to potential property damage. Our team of highly trained experts can repair your foundation and stabilize your home, once again making it structurally sound. We provide helical pile installations, concrete shoring wall installations, and other foundation repair solutions throughout Arkansas. Learn more about our many foundation repair services below, and reach out to us to get started with a free estimate for your project.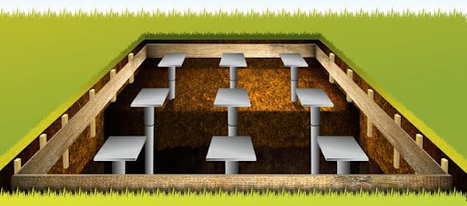 PREVENT FOUNDATION SETTLEMENT WITH PRE-CONSTRUCTION HELICAL PIERS
Smart contractors understand the value of preventative maintenance. Pre-construction helical piers are an inexpensive way to prevent foundation settlement before it has a chance to begin, ensuring a stable foundation. Unlike push piers which require resistance, helical piers are torque driven like a screw (which is why they're also referred to as "screw piles") into the soil where a foundation is to be poured. Once the proper soil resistance is achieved, top plates are fastened to the top of the pile shafts, allowing concrete to be poured directly on top. Thus, the weight of the foundation is resting not on unstable soils, but on the load-bearing helical piles.
FOUNDATION REPAIR SERVICES OFFERED:
Identifying Settling, Foundation Cracks, and/or Failures
Root Cause Analysis
Foundation Failure Prevention Systems
Foundation Stabilization
Pier and Beam Foundation Reconstruction
Floor Leveling
Foundational Structure Mold Remediation / Repair
Poly Foam Injection
Get the professional foundation services you need at prices that you can afford. Our experts always look for ways to protect your home and save you money! Is your home older than 30? ASI accepts and embraces the challenges presented by older homes.

METHODOLOGY
METHODOLOGIES AND MATERIALS USED ARE:
New Construction Helical Design Foundations
Deep Foundation Pipe Piles
Steel Foundation Systems
Concrete Shoring Walls
WHAT NOT TO DO
Like all home improvements and repairs, some methods work better than others. On the other hand, some methods seem to hardly work at all. In fact, at American Structure Inc., we find that many of our foundation repair jobs are actually just fixing the unsuccessful foundation repairs of other contractors.
Based on our experiences throughout Arkansas, here are a several "fixes" that we do NOT recommend: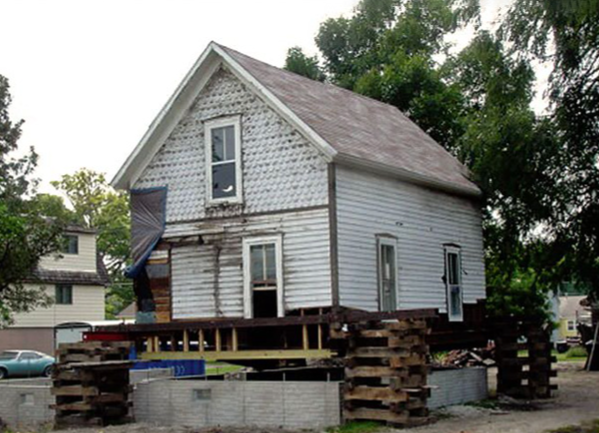 TOTAL FOUNDATION REPLACEMENT
A complete foundation replacement in Southern Arkansas. The house is placed on temporary supports while the foundation is excavated and replaced. While it seems like the correct fix, the actual problem here could be the soil the home is sitting on.
Many homeowners remove and replace their foundation without addressing the problem that caused the foundation issue in the first place. When this happens, they often find that after several years, they're facing the same foundation problem all over again.
At American Structure Inc., we address the problem with warrantied solutions and repairs that will fix your problem once and for all.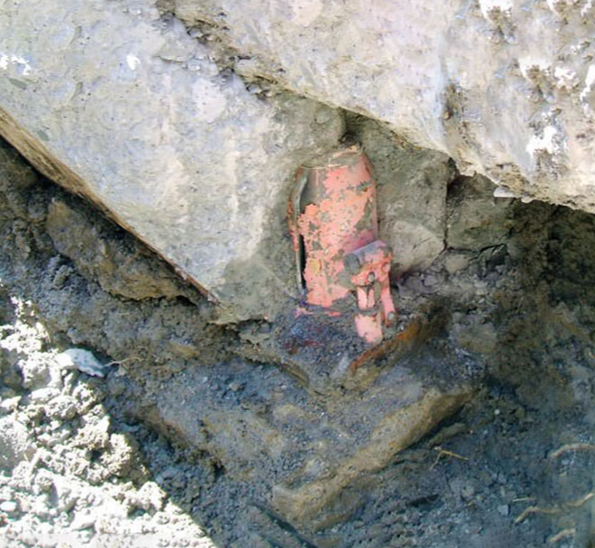 CONCRETE UNDERPINNING
Concrete underpinning failed to stabilize this house. Eventually, the homeowner had to invest in a different, more permanent solution for their home's foundation.
To install concrete underpinning, the soils must be excavated from around the foundation. Larger concrete footings are poured beneath the existing footings. Once the concrete has cured, the soil is backfilled.
When it comes to foundation footings, "bigger" is not necessarily "better." Most of the time, the underpinning will not extend beyond the problem soils under your home. If this is true, the larger footings you just paid for will continue to move and cause damage to your foundation.
Concrete shrinks as it cures and small gaps can form between the new and old footings. Open gaps beneath a home are never a good thing!
When concrete underpinning is installed and fails to solve the problem, it is much more expensive to repair. Before installing a new foundation system, all that added concrete will need to be removed first.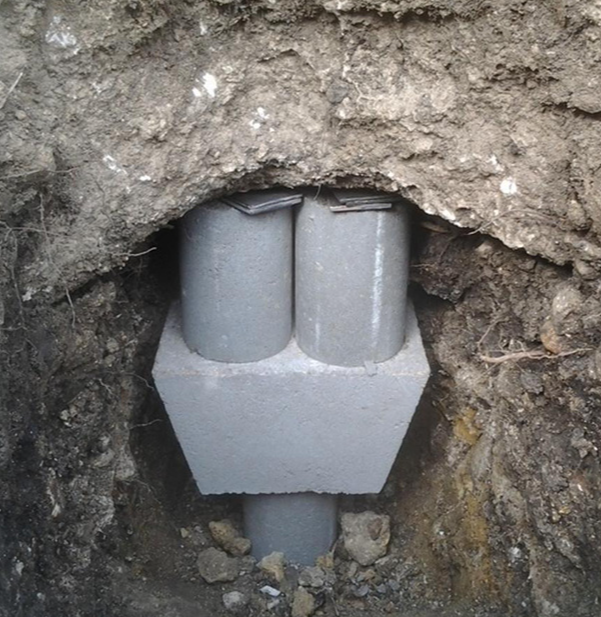 CONCRETE PIERS
Concrete piers are too big and blunt to be driven deep into foundation soils, so they usually don't extend to competent supporting soils.
These piers can crack under pressure, and they often install unevenly or crookedly under your home.
To install concrete piers under a home, the soil will first need to be excavated from around your foundation.
Short, 6″-8″ wide concrete cylinders are then pushed into the soil on top of one another, strung together by a wire. Shims are then placed between the top of the concrete pier and the footing, then the soil is backfilled. The over-lifting process required to perform shimming may lead to further damage to your foundation and require more intensive foundation repair.
Blunt, wide concrete cylinders are difficult to push deep into the ground, making it very difficult to extend them past the poor supporting soils under your home.
Concrete can crack and break when under pressure, and even in response to temperature changes, making concrete piers a flimsy repair method.
Additionally, there is nothing to guide the direction for the pier, which means they might not be installed straight. So how will they support your home?
Because of these and other reasons, very few companies will recommend this kind of approach.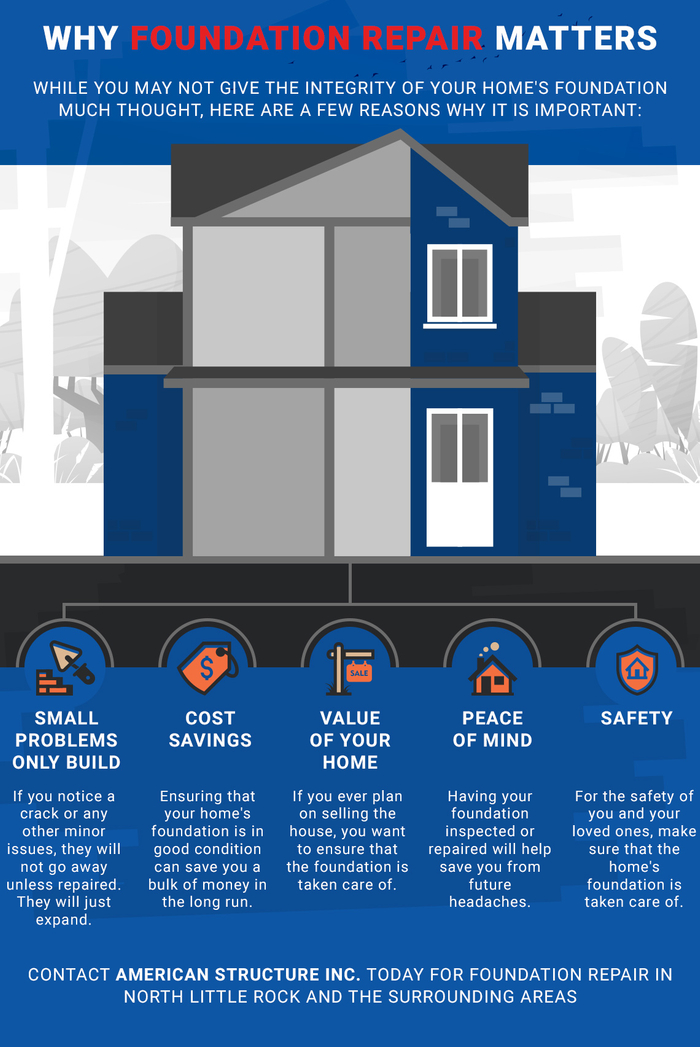 FREE ESTIMATES
Whenever you get in contact with us for any services, you will be able to receive a FREE estimate. Always feel confident knowing how much you'll be paying for your services.